About
Michael L. Underwood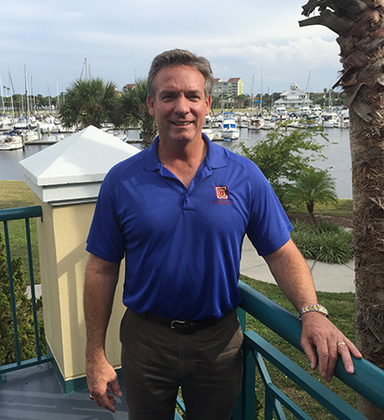 Michael Underwood graduated from the University of Florida with a Bachelor's Degree in Building Construction in 1982. After working in Houston, Texas for one year he returned to Daytona Beach, Florida where he worked for a large commercial contractor from 1983-1985. In 1985 Mr. Underwood engaged in his own construction business and has been successfully growing ever since.

With years of diversified experience as a general contractor and owner operator of his own construction management firm, Mr. Underwood's project building experience includes medical, general and law office buildings, commercial retail buildings, industrial warehouse buildings, Government buildings, single-family custom residential projects, multifamily housing, HUD housing, churches, schools, restaurants, historical renovations, athletic training facilities, adult retirement communities, manufacturing facilities, and auto dealerships.

Mr. Underwood has been a state licensed contractor since 1985 and a state licensed roofing contractor since 1994. He also serves as an expert witness for several law firms in the state of Florida regarding construction litigation.

M. L. Underwood Construction has worked statewide from Ft. Walton Beach, Jacksonville, Orlando, Tampa, and Cocoa Beach providing quality service for all types of commercial construction projects. Mr. Underwood formerly served as a member of the Advisory Board for Florida Capital Bank. Other affiliate organizations include The Daytona Beach Quarterback Club, The Halifax River Yacht Club, Board of Directors of the Alpha Tau Omega Fraternity University of Florida, Member Tomoka Christian Church, and Gator Club of Volusia County. In addition, he has established a respectable portfolio as a commercial office developer owning and leasing professional office space locally in the Ormond Beach area.